click the link or the image to see the full selection of evolt autos for sale
,,,,,,,
THIS IS ONLY AN EXAMPLE 7 Chevrolet Volt LT- Fully Loaded-Excellent Condition!. Super low mileage. Extremely well maintained car. All service records maintained. Garaged. Clean title. This 2017 Chevrolet Volt LT hatchback boasts stellar efficiency, solid reliability, and a fun drive! This generation of Volt is quicker, with improved steering, suspension, and regenerative braking to extend battery life. With comfort, style and a wide array of convenient modern amenities, this car would work great as a commuter vehicle or daily driver. This vehicle has had only one owner a clean CARFAX, no accidents, and regular oil changes! At the heart of the Volt are two electric motors that power the front wheels. They combine to make 149 horsepower, sending power to the wheels through a continuously variable transmission (CVT). In addition, the Volt also has a 1.5L 4-cylinder gasoline engine making 101 horsepower. This engine is mainly used to charge the batteries, but if need be, power can be sent directly to the front wheels as well. Unlike the previous generation Volt, the gasoline engine in the current iteration does not require premium fuel. Despite the Volt's strong fuel economy, the car still turn in a respectable run to 60 mph in 8.4 seconds.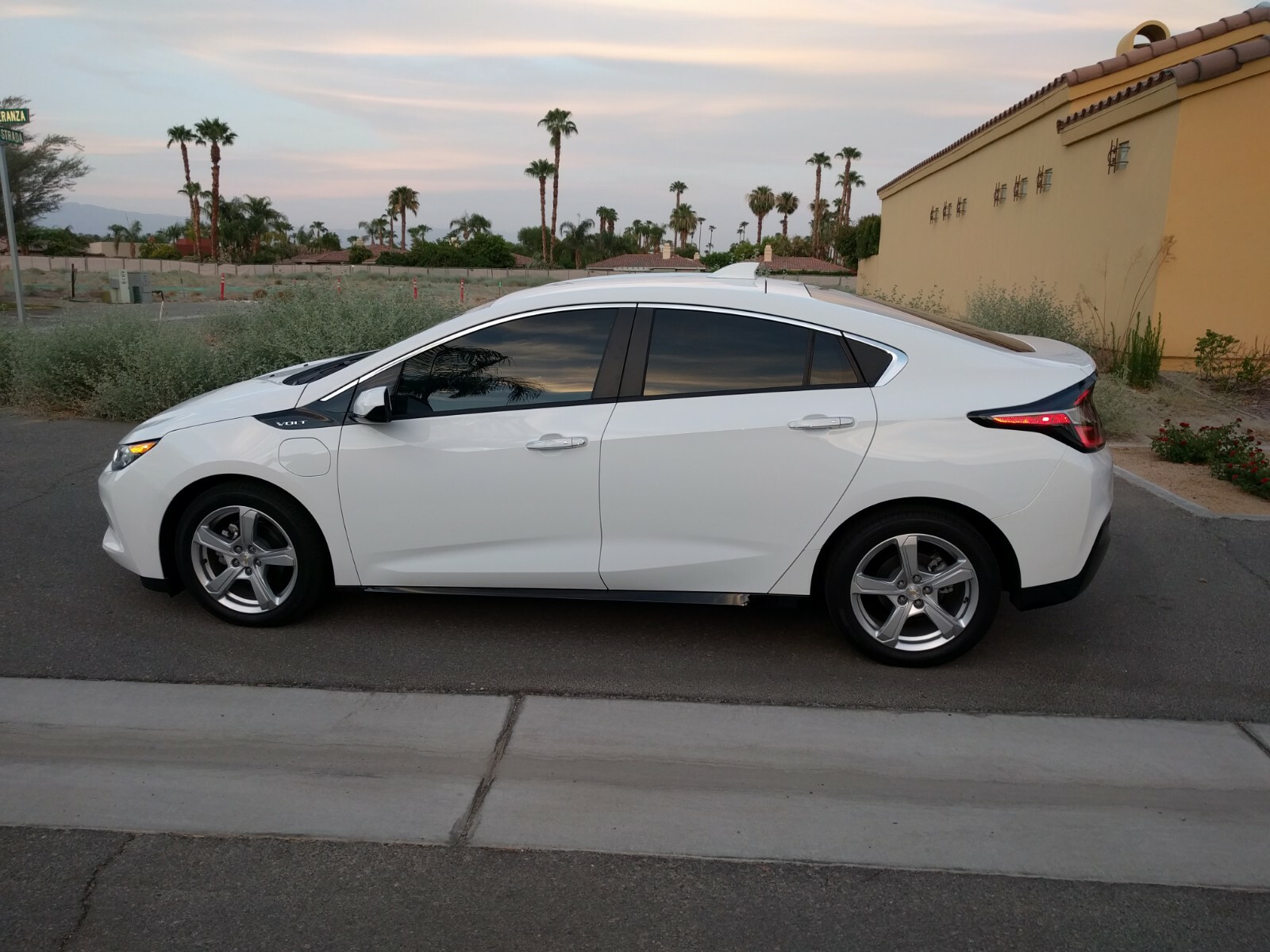 If you do make a purchase of a car from this site please let me know.