This is only an example of what you might find here
from time to time

1972 Cessna 185E For Sale in Ancorage, Arkansas 99515

1972 Cessna 185E, POSSIBLY FINEST 185 Cessna FLOATPLANE IN EXISTENCE. 23 YR/600K INVESTED ON REFURBISH. 55HR ON NEW EVERYTHING. TITANIUM GEAR. INFO/PHOTOS. OVER 23 YEARS AND OVER 600K INVESTED IN THIS REFURBISH. ONLY THE BEST OF THE BEST MODS AND MATERIALS, HIGHLY REGARDED ALASKAN CRAFTSMEN USED EXCLUSIVELY, HIGH PERFORMANCE AEROCET COMPOSITE FLOATS FREE OF LEAKS WITH LARGE WATER RUDDERS.
History

NO CORROSION - STRAIGHT
NEW TITANIUM GEAR
NEW TAIL SPRING
NEW P/PONK GEAR CASTINGS
NEW SPORTSMAN STOL KIT
NEW MONARCH L/R COMPOSIT TANKS

Modifications

NEW SCOTT 10'' TAIL WHEEL
NEW JACK SCREW SERVICE KIT
NEW TAIL SERVICE
PANEL KIT
NEW RMD WING TIPS STROBES/LANDING
NEW PULSE LIGHT SYSTEM
NEW STAINLESS BATTERY BOX ON FIREWALL

Avionics

NEW GARMIN 340 AUDIO PANEL
NEW GARMIN430W NAV/COM/GPS
NEW GARMIN 327 MODE C DIGITAL
NEW ICOM A200 BACK UP COM
4 PLACE INTERCOM
NEW JPI 450 FUEL SCAN

Other Information

NEW WHELEN STROBES
AEROCET 3500 FLOATS
NEW 6 BOLT CLEVELAND WHEELS AND BRAKES
NEW WING STRUTS (CESSNA)
NEW HORIZONTAL STAB (CESSNA)
NEW COWL FLAPS (CESSNA)

Year / Make / Model / Hours

Airframe Total Time:2900
Engine Times: N/A
Prop Times: 55 SNEW
Flight Rules: IFR

Warranty

Warranty: None

Interior

NEW CARPET
NEW LEATHER
ATLEE DODGE FOLD DOWN REAR SEATS
NEW HEADLINER
NEW EXTENDED BAGGAGE
NEW SOUND/FIRE PROOFING INSULATION
NEW MCFARLAND SEAT RAILS
4 Seats
Done 2013

Basic Information

Hours: 2900
Condition: Used
Stock Number: BM6118JLH100
Model: 185 E
Make: Cessna
Year: 1972

Engine

FACTORY 0 TIME IO520D
NEW BAFFLES AND SEALS
NEW EXHAUST COLLECTORS AND MUFFLER
NEW LIGHT WEIGHT STARTER
NEW SEAPLANE ENGINE MOUNT H/D
NEW H/D ALTERNATOR
Prop: NEW McCAULEY 401 3 BLADE SEA PLANE 86''
NEW PROP GOVERNOR

Exterior

NEW CEE BAILEYS GLASS
ALL NEW SKINS NO COROSSION NO SCRATCHES NO DENTS OR DINGS
NEW IMRON PAINT
NEW BAS GROUND HANDLING KIT
NEW MONARCH FUEL CAPS
Paint 2013
These are only examples of what you might find here
from time to time

1974 B60 Duke Aircraft TT:3378 LH Engine SMOH:490 RH Engine SMOH:44 (Centri-lube cam shaft) LH PROP SMOH:10 RH PROP SMOH: 10 LYCOMING E1C4:541 (380 HP). Pressurized, Known ice, cabin class club seating, winglets, strakes, vortex generators, Bendix king color radar, Air conditioning, leather interior, good paint, Fresh Annual. flys very nice must see!!! this is a plane you do not want to pass up! very nice airplane. NO DAMAGE HISTORY! may consider possible trades.

1976 Beechcraft B-58 Barron, TT 5129, LE 1329 SFRM, RE 2295 SFRM, King KFC-200 Autopilot, Garmin GMA-340 Audio panel, Pre-wired for Garmin GSN-430 Nav/Com, King KX-155 Nav/Com ( not shown), King KLN-90B GPS (not shown), Weather Radar, 3 Blade props, Duel Yokes, 6 Seats, all books and logs, no known damage history, out of annual.

1943 Beechcraft Twin C 18S Float Plane for Sale in Miles City, Montana 59301

This plane is registered a Cdn C-cfgue 9 passenger forward seating, cargo door, panoramic windows, large steps, float hatch mod, 2 piece windscreen, nose ladder, electric boost pumps, plus 80 gal nose tank.
3 Blade Hartzell props.
TT Air frame 8241.1
Right Engine 1362.7
Left engine 923.1
Right prop 203.1
Left prop 59.7
X-ray 1128.4
Gross weight on floats 8750 maintained part 135.

Basic Information

Hours: 0
Condition: Used
Stock Number: LA1238GMb
Model: C18S
Make: Beechcraft
Year: 1943

Warranty

Warranty: None

Other Information

18 float plane l registered Cdn C-cfgue
9 passenger forward seating,
cargo door,
panoramic windows,
large steps,
float hatch mod,
2 piece windscreen,
nose ladder,
electric boost pumps,
plus 80 gal nose tank.
3 Blade Hartzell props.
TT Air frame 8241.1
Right Engine 1362.7
Left engine 923.1
Right prop 203.1
Left prop 59.7 X-ray 1128.4
Gross weight on floats
8750 maintained part 135
This is only an example of what you might find here

High performance composite FAR 103 canard ultralight.
Complete kit minus out of age epoxy, expanding foam adhesive, fiberglass cloth (has too many creases from storage), exhaust and propeller unless I find them before kit is picked up. This is a later production kit that is the "Golduster" with the heavier duty spars for ag spraying. Has the Cuyuna 430D engine. Has been in climate controlled storage the last few years. Was stored deep inside a large barn for two years but has spent most of it's life stored in a hanger in Nevada. I bought this from an original Goldwing dealer.

The Goldwing was a kit in the '80s designed by Craig Catto and was basically ahead of it's time as a high performance ultralight. Glide ratio 16:1 and with a redrive and bigger prop it can easily cruise well above 103 standards. However, this kit can be built as a true ultralight. The company stopped production because of liability issues. There was a fatality because of a spar failure in an early kit. The spars were redesigned and all the early kits were recalled. This kit not only has the beefier spars it also has the even beefier spars for a ~100 lbs higher gross weight rating for ag-spraying use.

I've been waiting for the right time to build this but have decided to sell because I'm buying a two place homebuilt kit. I've rummaged through all the parts as I was preparing to build except for the foam so the boxes have been opened. The foam is in two 4'x8'x2' boxes that have never been opened. The foam boxes are frayed at the edges but the foam inside appears to be in good shape.

The epoxy is out of date and the fiberglass cloth had creases in it so I've used it for other projects like building canoes. It's 4oz. BID cloth which is readily available through several sources. There is a small qty. left which I'll include so you can source it out easily. Epoxy is easy to find also. I'll be glad to give sources that I use for my other fiberglass work. You can easily find the appropriate cloth and enough epoxy to finish the project for ~$300 or so.

For some reason I've misplaced the exhaust and direct drive prop. If I find them of course I'll include them. However, my recommendation is to get a newer style exhaust and a redrive and bigger prop to realize substantial performance gains.

The engine has never been run. All the hoses on the carb appear to be in good shape with no drying out observed. One of the spark plug wires will need replacing.

If built exactly as prescribed in the manual this kit can be built in minimal time.

Since I'm not the original manufacturer or even the original owner I am only selling this as parts. Any liability of completing the project and the inherent danger of flying it lies with you. Any defect because of age, etc. is your responsibility.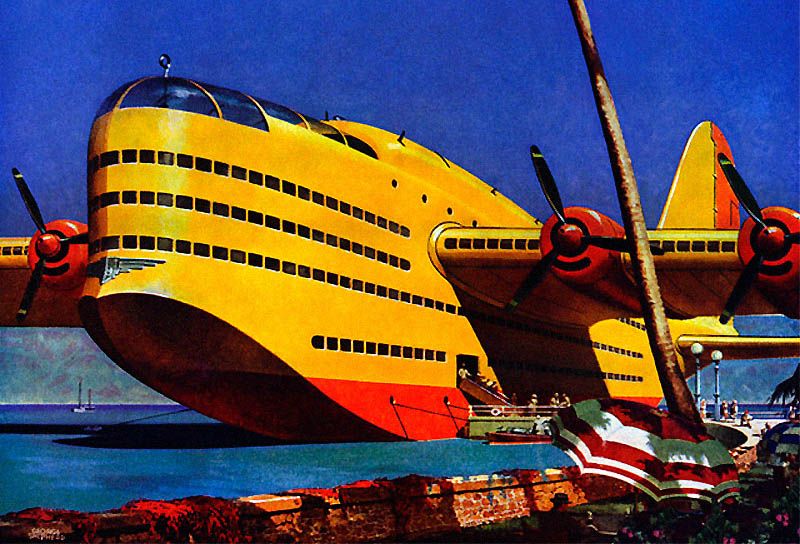 This is only an example of what you might find here

This Mooney has been loved, the previous owner had way too much money and put it into this airplane. I can,t think of anything that wasn,t replaced or upgraded, from paint to prop its been done. There is no damage history, and is a real easy plane to fly with its Positive control system auto system or hand flying.Always hangered and it shows. IFR with enroute GX 55 GPS duel MK12 D nav coms KA 134 audio panel AT 150 Trans ELECTRIC FLAPS AND GEAR. Annual till 12/14 Total time 2981 SMOH 996 (2000TBO) The Prop was changed in 2007 there is only 351. hr on this Hartzell there are no ads on it here is the ser number CH41709B There is no corrosion, was treated with corrosionX by Magers corrosion treatment center, SB 208 was complied with and checked out with no repairs needed. and the fuel tanks were resealed and do NOT leak. This is a well maintained aircraft, Come see this beauty and bring your mechanic you wont be disappointed! Located at Limington Maine (63B)The pictures do not do it justice.Please come see it, you will buy it. Portland Maine is close by PWM major carriers come here .
Commercial Heavy Duty Trucks and Commercial Trailers-Kenworth-Peterbilt-Freightliner-Mack-Western Star-Over the Road Tractor Units new and used for sale by owners and dealers Nationwide-Dump Trucks-Dry Freight Vans-Dump Trailers-Wreckers-and more.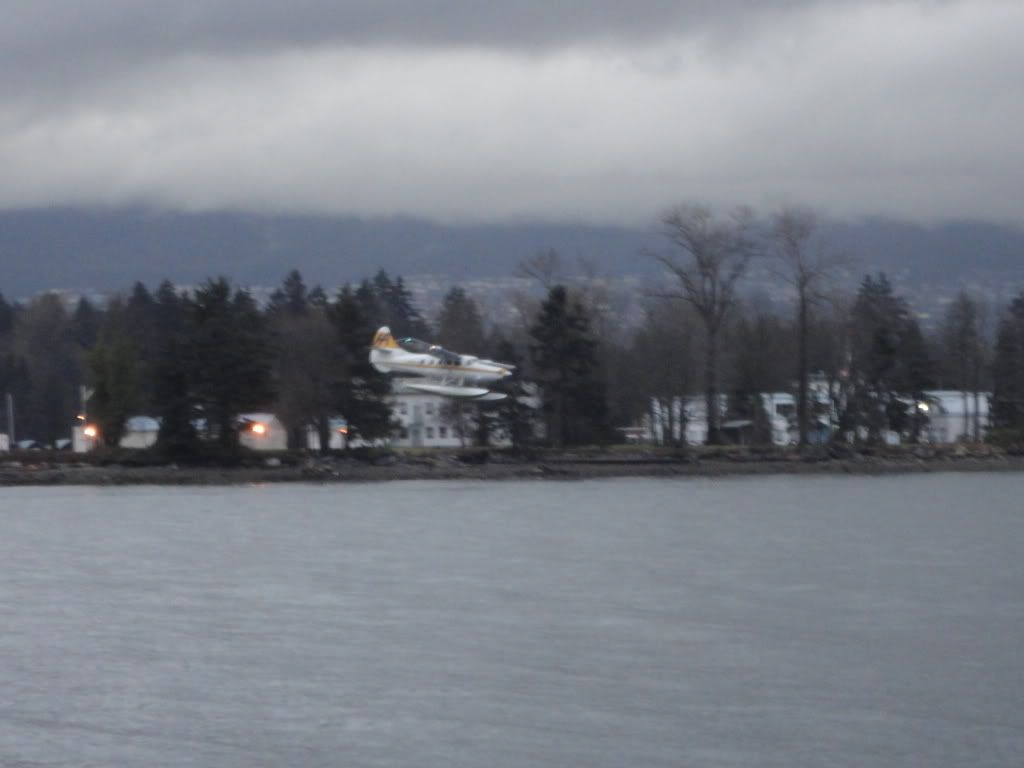 you can find just about any make model or year car or truck-suv-jeep-or limo at this site-for sale nationwide by owners and dealers everywhere!! http://mechwrenchsource.tripod.com
I am a boat salvage captain with over 30 years of successful salvage experience in the Freeport-TX-area--

I will perform dockside salvage for motoryachts--5000.00 and up--

larger sailing yachts--5000.00 and up--

skiboats--500.00 and up--

and small shrimpboats and trawlers for 6500.00 and up--payment is required in advance

or a loyds open contract--it can take a month or more to properly raise a larger vessel sitting on the bottom-

transportation to out of state areas is required as are lodging and meals--

and you are expected to provide pumps and other flotation equipment and material as is required by the job--

nothing extravagant for lodging-just the basics--a small travel trailer will do-

I received my Captaincy Appointment from four US Presidents, two Vice-Presidents, and the Commanding Admiral of the JAGNAVY courts

of that time
David J Ward was voted into the Presidential Whos Who List of the Leading Businessmen of 2009!!
David J Ward was also invited to become a member of the National Accountants Association!!
David J Ward was previously voted into the Cambridge Whos Who List of the Leading Businessmen of the Twentieth Century!!